Fastener Management System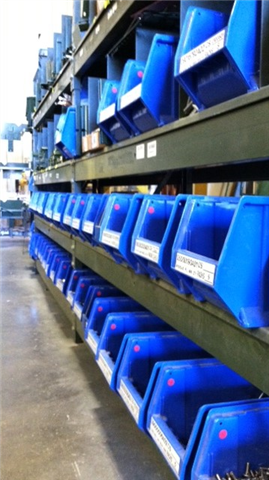 ECC is pleased to announce our new VMI Consignment Program! This allows our customers to have FREE inventory on their shelf that gets invoiced as it's being used.
FASTENER MANAGEMENT SYSTEM OBJECTIVES
Reduce the hard cost of fasteners

Dealing direct with ECC on proprietary items
Taking advantage of ECC/Anchor Bolt's buying power
Ability to lock in pricing

Negotiable under unforeseen circumstances

Improve and maintain the supply of fasteners to your manufacturing facilities
Reduce your fastener inventory exposure
Eliminate your incoming inspection of fasteners
Consolidate your fastener related transactions
Reduce fastener SKUs through standardization and consolidation
Lay the foundation for continuous productivity improvements in your fastener supply system
Reduce overall cost of your fastener supply system
ENGINEERED COMPONENTS COMPANY can implement a flexible, world-class FASTENER MANAGEMENT SYSTEM which can achieve these objectives for our customers.
All programs are customizable.