The Industry's Largest Catalog of Encapsulated Mating Screws, T-Nuts, and More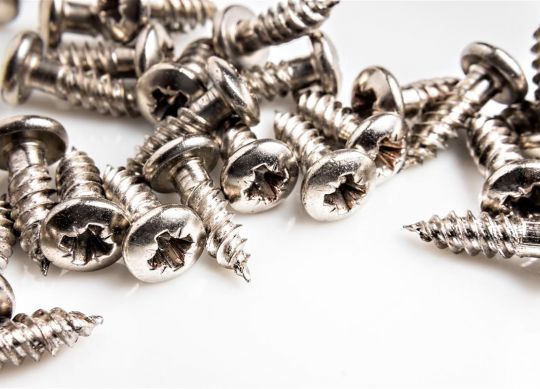 As a manufacturer, you know how important it is to have a steady, high-quality supply of your application's essential fasteners, including encapsulated mating screws, encapsulated T-nuts, and high corrosive fasteners. Utilized in a wide range of industries, including automotive, construction, bridge building, HVAC, and plumbing, our fasteners have earned a reputation for being rugged, long-lasting, and reliable. Best of all, we pair all of our products with superior customer service and a range of in-house, after-purchase services. With the ability to perform UV testing, salt spray testing, packaging, and plating, we're the industry's one-stop-fastener-shop.
In business for over thirty years, our customers have come to rely upon our expertise, our superior products, and our top-notch customer service. Assisted by a team of veterans, we'll walk you through the purchase process, helping you to select the encapsulated mating screws and specialty fasteners that you need. More importantly, we'll stay on top of your order and will work to ensure that the parts that you need are delivered on time, every time.
At Engineered Components Company, we've continually worked to expand our catalog through acquisition. Since 2002, we've acquired six fastener manufacturers, which has helped us to grow our offerings, extend our reach, and deliver better, faster, and more attentive customer service. Whether you're looking to place a small reorder or restock a global manufacturing operation, you can be confident that our team will work to understand your needs, identify necessary products, and overcome the challenges that your operation is facing. If you've been looking for a dependable, cost-efficient, and quality-driven provider of fasteners, you owe it to yourself – and your operation – to learn our history, browse our catalog, and contact us to place your first order!