Engineered Components is Your Go-To Source for Stainless Steel Fasteners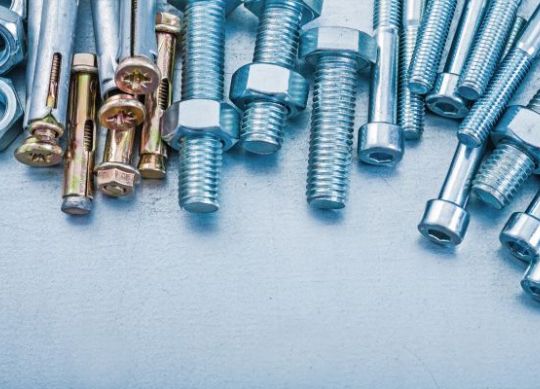 When it comes to delivering high-quality fasteners, including stainless steel fasteners, specialty fasteners, and encapsulated T-nuts, Engineered Components Company has earned a reputation for meeting — and exceeding — customer expectations. With the goal of acting as a single-source supplier for all of your operation's fasteners, we offer the industry's largest catalog, which allows you to acquire everything you need from one central location. Even better, we've ensured that all of our employees are highly trained and able to provide you with the best service possible. Extremely knowledgeable, they can work with you to explore options and discover solutions. Today, let's take a closer look at a few of the fastener products that we offer.
Stainless Steel Fasteners
As the market's leading supplier of long-lasting, time-tested stainless steel fasteners, Engineered Components Company can work with you to identify and supply the fasteners you need. Resistant to corrosion and extremely rugged, stainless steel is a top-notch material for any application that requires added durability.
High-Corrosive Fasteners
Specifically engineered to withstand highly corrosive environments, high-corrosive fasteners are a must-have solution for a wide range of applications. Offering an unparalleled stock, Engineered Components Company can help you locate the exact fastener that you need.
Specialty Fasteners
If you need a fastener that doesn't otherwise fit into any specific category, we can help! With the industry's largest catalog and a team of professional, knowledgeable salespeople, we can work to understand your needs — and you application — and then supply a fastener that will meet your specifications.
At Engineered Components Company, we are proud to offer the industry's best fasteners. If you've been considering a new supplier, we encourage you to browse our website, learn more about us, and contact us to learn how we can help!