Get Corrosion Resistant Fasteners for Successful Projects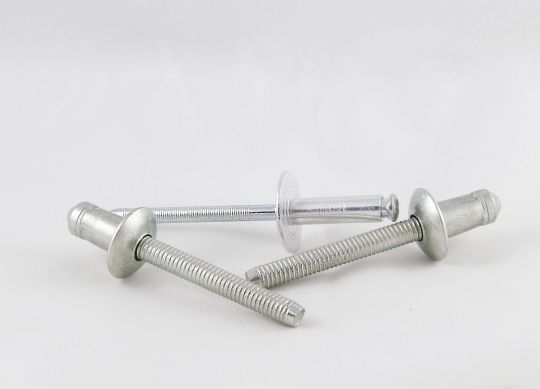 For outdoor construction projects, you need to consider how the elements will affect the structure to ensure strength and stability over the long haul. This goes double for all of the fasteners you need to hold everything together. Engineered Components Company offers a wide selection of corrosion resistant fasteners that will hold your structure together while also resisting the elements to keep them from rusting, corroding, and failing. We take great pride in supplying fasteners with the highest standard of quality in the industry, giving you peace of mind that every project you complete will be a complete long-term success. In today's post, we will discuss why Engineered Components Company is your best source for the most reliable fasteners on the market.
Anti-Corrosive Fasteners for Unmatched Quality
For almost 40 years, Engineered Components Company has been industry leaders when it comes to supplying the most durable fasteners you can get in the industry. We are proven innovators, taking our customers' needs to heart to help create the types of quality fasteners that meet those needs for long-term success. We have an inventory that includes stainless-steel fasteners, encapsulated t-nuts, solid rivets, acorn nuts, and more, giving you a reliable source for every type of fastener you need for every type of construction project. When you rely on us for your fastener supply company, you get peace of mind knowing that every project will be completed with the strong hold in which you can be confident.
Our Fasteners Undergo Thorough Testing
Engineered Components Company has in-house salt spray testing capabilities to ensure that every fastener we produce meets the strictest quality standards. With our Singleton SCCH salt fog chamber, we can test our fasteners to ensure they are strong enough to resist the natural elements. We also utilize UV testing through our Q-Lab QUV Machine, which allows us to simulate a year's worth of sun exposure in only 30 days. Through this testing, we can supply your fasteners with confidence that they can withstand even the harshest conditions. By using these fasteners, you know that any project you complete is set-up for long-term success and strength.
We also use our Bowman X-Ray, Hanna pH Meter, and our Keyence Image Dimension Measurement System to perform other testing. We go the extra mile to ensure you are getting the absolute best fasteners for your money. Contact us today and let us know about your company's fastener needs.