Fastener Supply with the Best Brands on the Market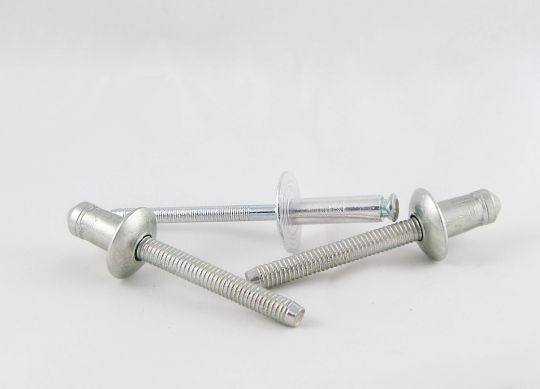 The experts at Engineered Components Company have been industry leaders in fastener supply for clients throughout the country for four decades. We carry an inventory of quality fasteners from the most recognizable and reliable manufacturers in the industry. We have strong working relationships with our client base, offering terrific customer service and the best specialty fasteners at prices that will keep your business productive and profitable. We have even designed custom fasteners for specialized needs, holding patents on 8 different products. In today's post, we will discuss the superior products and services you can receive from Engineered Components Company for all of your fastener supply needs.
Dependable Fasteners from Reliable Brands
The fasteners you need for assembly in your day-to-day business need to be of the highest quality to ensure they provide the reliable hold for successful projects. At Engineered Components Company, we only stock fasteners from brands with a reputation for holding themselves to the same high standards that we hold. We know that fasteners literally hold your business together, so we trust brands like Heyco, Camtainer, Torx, Infasco, ITW Buildex, Tinnerman Palnut Engineered Products LLC, Stanley Engineered Fastening, Pop Avdel, Huck, Marson, Southco, Olympic Fastening Systems INC, and TRW, among many others. With our extensive network of manufacturers, we can ensure that you get the best possible fasteners at the best possible prices to help keep your operation functioning profitably. With affordable prices, reliable delivery, and even services like vendor managed inventory, you can always have a sufficient supply of the fasteners you need while also stabilizing your costs.
We Can Engineer Custom Products to Meet Your Needs
Engineered Components Company are committed to meeting our customers' needs, which includes product innovation when necessary. We currently hold eight patents on fasteners we designed in order to meet clients specific needs. Our patents include the following: low profile encapsulated t-nuts and mating screws, encapsulated rib neck t-nuts and mating screws, encapsulated barbed t-nuts and mating screws, specialty floor screws, and replacement floor screws. If you have a specialized need for a fastener for your business, contact us and let us know about the project. We will work closely with you to find the perfect solution.
Businesses in many different industries rely on Engineered Components Company to supply all the quality fasteners they need for continued success. Please contact us for more information about the fasteners you need.