A Reliable Supplier of Corrosion Resistant Fasteners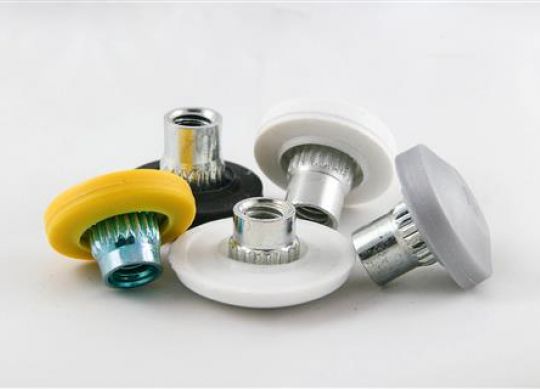 When you are completing an outdoor construction project, you need to consider the effects the elements will have on the structure, both in the short term and the long term. This is especially true of the fasteners used to hold the structure together. If those fasteners fail, the results could be disastrous. This is why you need to work with the expert suppliers at Engineered Components Company. We have a wide selection of corrosion resistant fasteners that provide durable support for your structure while also preventing the type of rust and corrosion that can ultimately cause the structure to fail. We take extra steps to build long-standing relationships with our clients, ensuring that always get the best products and service in the industry, no matter what their fastener supply needs might be. In today's post, we will discuss the corrosion resistant fasteners that Engineered Components Company can supply for your company.
Superior Quality for Your Anti-Corrosive Fastener Needs
Engineered Components Company has a 40 year track record as industry leaders in supplying the best, most reliable fasteners on the market. Not only can we supply you with the fasteners you need, but we have the innovative capacity to create custom fasteners to meet your specific needs, holding multiple patents for quality parts we have designed. This, coupled with an inventory of great fasteners from the best manufacturers on the market, gives you an advantage of having one source you can depend on for all the fasteners you need, no matter how big or small your next project is. Click this link to browse our product catalogs. Can't find what you're looking for? Contact us and let us know what you need.
Get Peace of Mind with Thoroughly Tested Fasteners
Some companies say their fasteners resist corrosion, but many of them don't put fasteners through the comprehensive salt spray testing that we at Engineered Components Company use to ensure compliance with the strictest quality standards. We employ a Singleton SCCH fog chamber that allows us to confirm that the fasteners will stand up to the natural elements. We can also test the fasteners against a year's worth of sun exposure in our Q-Lab QUV Machine. This testing confirms the quality of our fasteners, giving your next construction project the durability it needs for long-term success. Click on this link to Request a Quote for the corrosion resistant fasteners you need.