How Vendor Managed Inventory Can Help Your Business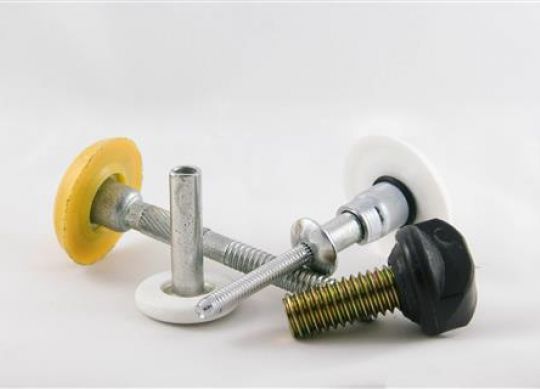 Engineered Components Company is your premier source for fasteners of all shapes and sizes. We have built strong working relationships with some of the best manufacturers in the industry, and we even have several patents in place for custom parts we have created to meet our customers' needs. Once you have the parts you need, you can also count on us to maintain a stable inventory to ensure that you always have the parts you need when you need them. Engineered Components Company can provide you with ongoing vendor managed inventory services. We will take on the hassle of counting your inventory, freeing up your time for more pressing issues, and we'll make sure you have a sufficient inventory without costly overstock. Let's look at the many benefits of allowing ECC to handle your inventory needs.
Accurate Inventory Without the Hassle
First and foremost, we will make sure that you always have an accurate count for all the parts in your inventory. We know that counting inventory can eat a lot of time, which is why we will handle the tedium while you focus on your business.
Track Sales More Accurately
With our vendor managed inventory services in place, you will get data that allows you to get a better handle on your supply and demand for certain components. This will help you optimize your business operation for increased efficiency and profitability
Better Organization Leads to Increased Productivity
With a proper inventory management system in place, you will save a lot of time in your busy day. Rather than spending time counting and ordering parts, you can focus more on production and taking care of your customers. You can put your mind at ease, knowing that we will make sure you always have the parts you need to keep things running smoothly.
Get the Best Possible Prices
With a firm grasp of the supply and demand of your products, you have a unique advantage in that you will be able to negotiate prices for the components you need to meet the needs of your customers.
Always Have Enough Parts Without Costly Overstock Taking Up Space
Now that you have the system in place that shows you the number of parts you need to stay productive, you can avoid tying up capital into overstocked parts that are just taking up space. You also won't suffer any costly delays waiting for the right parts to show up.
No matter what parts and components you need to keep your production running smoothly, Engineered Components Company can provide you with those products along with Vendor Inventory Management services to keep you properly stocked. Contact us for more information about how we can help improve your efficiency.