We Have Your Construction Fastener Needs Covered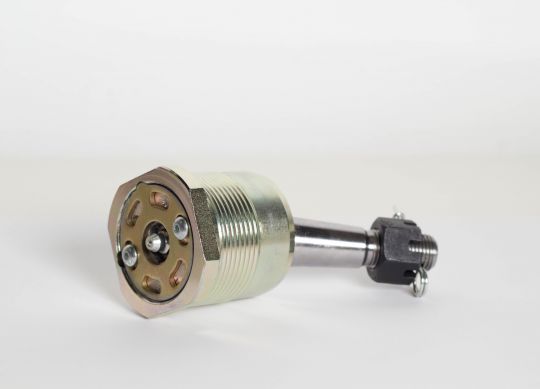 For 40 years now, Engineered Components Company has been the premium source for all of the fasteners you need for projects of all shapes and sizes. Our inventory includes a wide range of screws, bolts, and other fasteners, many of which are specialty fasteners that you won't be able to find anywhere else. We even have the capability to create custom fasteners made precisely to your specifications. Our inventory and experience allow us to provide you with high quality fasteners you can depend on, and we can even help with vendor managed inventory services to keep your inventory under control without any costly overstock digging into your profits. In today's post, we will discuss how Engineered Components Company can provide your company with everything needed for sustained success.
We Can Create Custom Fasteners to Meet Your Specific Needs
Specialty projects come with their own unique challenges, one of which is making sure you have the right fasteners in your inventory to complete the job properly. In some cases, you may need specialized fasteners. In the event that you are looking for a fastener that you simply cannot find, call on the experts at Engineered Components Company. We will check our inventory for the parts that you need, or we can make custom fasteners to your precise specifications. Our team has a passion for innovation and has worked diligently to put that innovation into practice by designing products with a high standard of quality. We currently hold patents on eight different fasteners:
Low Profile Encapsulated T-Nuts and Mating Screws
Encapsulated Rib Neck T-Nuts and Mating Screws
Encapsulated Barbed T-Nuts and Mating Screws
Specialty Floor Screws
Replacement Floor Screws
We are also an ISO 9010:2015 certified, so you can rest assured that every part you receive from us will meet even the highest quality standards set by IFI and ASTM. Our fasteners have been used successfully in a number of industries, including truck trailers, windows and doors, transformers, HVAC applications, boating, gun safes, bridges, and much, much more. This makes us the obvious choice for companies in any industry looking for reliable, quality fasteners.
Vendor Managed Inventory to Free Up Your Schedule
There are few business tasks as tediously boring and time-consuming as taking inventory, especially when small parts are involved. Engineered Components Company can assist you with this task by providing Vendor Managed Inventory services. Not only will we make sure that your business is fully stocked with all of the parts you need, but we will also make sure that you don't have any overstock of parts that are taking up space and reducing your profits. The result is a production run that is always prepared and on schedule. For more information about how Engineered Components Company can keep your business running smoothly with quality fasteners, contact us today.