As a Fastener Distributor for Big Brands - We Provide the Best Products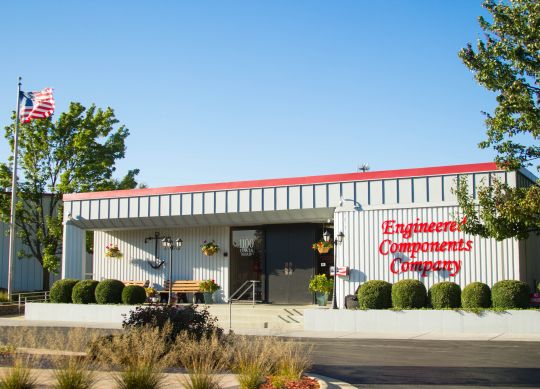 At Engineered Components Company we provide superior services, system management, and products for our customers. As an authorized fastener distributor for multiple big brand companies, we work with you so that you have the best the industry has to offer. From specialty fasteners to high corrosive fasteners and custom nuts and bolts, we have the fastener products you need – when you need them.
Brands
Engineered Components Company has brands such as Stanley Engineered Fastening, Pop Avdel, Huck, Marson, Southco, Camcar, Olympic Fastening Systems INC, TRW, Tinnerman Palnut Engineered Products LLC, Heyco, Camtainer, ITW Fastex, Gesipa, Torx, Infasco, AVK, Securit Solid Rivets, ITW Buildex, and Arconic. Our objectives are to get you reduced pricing on fasteners, to improve and maintain the supply of fasteners to your sites, a reduction in fastener inventory exposure, elimination of incoming inspections, consolidation of your fastener related transactions, and to reduce your overall cost of your fastener supply system. With the brands we carry and our top tier management systems, we can give you the increase in efficiency that will benefit your products and your business.
Patents
With every product we manufacture, Engineered Components Company is guided by our passion for innovation. We hold eight patents that cover a wide array of our most popular products, we are the industry's one source for high-quality encapsulated bolts and encapsulated nuts. Some patents that we hold are low profile encapsulated t-nuts and mating screws, encapsulated rib neck t-nuts and mating screws, encapsulated barbed t-nuts and mating screws, specialty floor screws, and replacement floor screws. If you have any questions about the patents we carry, we have the answers.
Industries
We service a variety of industries including truck trailer production and aftermarket, truck body, window and door, transformer, air conditioners, automotive production and aftermarket, boating, plastic and metal dispensers, plumbing, grain bin, housekeeping carts, gas pumps, construction, gun safes and work benches, bridge building, security systems, and HVAC. This is just a sampling of the industries that we CAN help! In addition to what we already service, we can also assist with in-plant material management and quality testing.
Sample Kits
If you are unsure on what you need from us, we also offer sample kits! These kits include many of our popular items, like encapsulated nuts, encapsulated bolts, t-nuts, and more in a wide array of materials including brass and stainless steel. This sample kit is the perfect way to learn about the high-quality fastener products that we have to offer. To request a sample kit, feel free to contact us on our website using the online form.