Quality Fasteners from the Most Trusted Brands in the Industry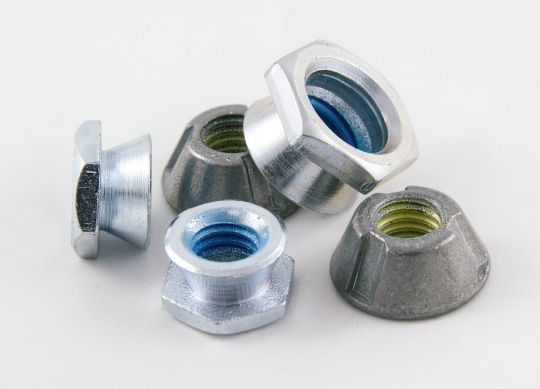 Engineered Components Company have been industry leaders in fastener supply since 1983. That's forty years of supplying the best fasteners on the market to clients throughout country. We are proud to be authorized distributors of fasteners from some of the most recognized and respected names, in the industry, so no matter what sort of screws, nuts, bolts, or specialty fasteners your company needs, you can depend on us to ensure you always have the inventory you need to get the job done. We take great pride in helping production companies run smoothly and profitably, so read further for more information about how Engineered Components Company can help you.
Dependable Products from Brands You Know
When you entrust your fastener needs to the professionals at Engineered Components Company, you will benefit from the combination of superior customer service and quality products from industry leaders. We are proud to carry products from great companies, like Stanley Engineered Fastening, Camcar, Olympic Fastening Systems INC, TRW, Pop Avdel, Huck, Marson, Southco, Tinnerman Palnut Engineered Products LLC, Heyco, Camtainer, Torx, Infasco, and ITW Buildex, among many, many others. In addition to the quality fasteners we offer, we also have the capabilities to help in other ways, like salt spray testing, quality control, fabrication of specialty products, engineering and design of custom parts, UV testing, and more. With increased efficiency and reduced overall costs for your business, partnering with Engineered Components Company is a great way to ensure your crew has the tools they need for prolonged success.
We Hold Patents for Eight Different Products
At Engineered Components Company, we take great pride in our capabilities for innovation, and we are proud to hold eight product patents. Our commitment to our customers' needs has made us industry leaders when it comes to encapsulated nuts and bolts, holding patents on the following products:
Low Profile Encapsulated T-Nuts and Mating Screws
Encapsulated Rib Neck T-Nuts and Mating Screws
Encapsulated Barbed T-Nuts and Mating Screws
Specialty Floor Screws
Replacement Floor Screws
Be sure to contact us with any questions you may have about the products we have patented.
Quality Fasteners for a Wide Variety of Industries
The professionals at Engineered Components Company have experience providing fasteners to companies in a wide variety of industries. The range of products we can supply makes us your go-to source for quality fasteners that you can depend on. The industries we serve include truck trailer production, windows and doors, boating, automotive, plumbing, bridge building, HVAC, and many others. If you are looking for a dependable supplier of high quality fasteners for your business, contact us and let us know how we can help.