Truck Trailer Fasteners and More with ECC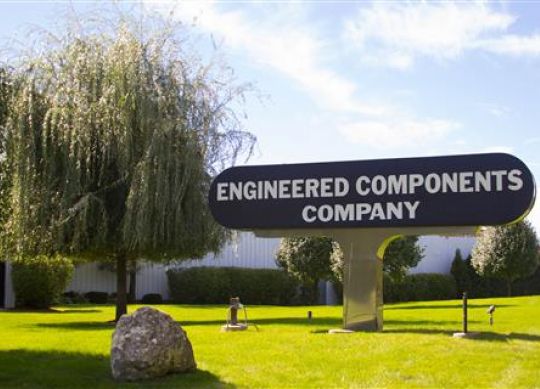 If you are looking for high quality and durable truck trailer fasteners, then you have come to the right fastener supplier. Our truck trailer fasteners are built to last with their corrosion resistant finish and long-lasting quality metal. From custom nuts to high corrosive fasteners – Engineered Components Company is dedicated to utilizing the industry's latest tech and practices.
Truck Trailer Fasteners
Engineered Components Company has the best truck trailer fasteners and custom fasteners. With our state-of-the-art technology and large catalog of specialty fasteners, we can be your one stop shop for your metal fastener needs. If you're looking to build new trailers or repair your old trailers, you can be confident that we have the products you require. Whether you need high corrosion resistance or long-term durability, ECC has got your fastener.
In addition to our truck trailer fasteners and specialty fasteners, we offer encapsulated T-nuts that have the same durability possessed by our other fasteners, but it also has the ability to maintain a consistent, appealing look. Engineered Components Company can match a wide range of colors so you can get the look you want to match your automobile, trailer, and general aesthetic appearance.
Tractor Steering and Suspension
We have what you are looking for in truck trailer fasteners, and tractor steering and suspension parts. Some components we supply are a back suspension system, tie rods, transmission connection system, front suspension system, and the control system. We also have parts for mowers, ATVs, and UTVs. With our selection of lower arm controls, ball joints, wheel hubs, tie rods, and handballs – Engineered Components is sure to have what you are looking for.
Engineered Components Company also has the ability to design and manufacture custom nuts, bolts, and specialty fasteners. So, if you cannot find what you are looking for on our website. Use our request form for quotes or call us at (847) 841-7000 for more information. We are happy to help you find what you need! We look forward to hearing from you.