We Supply Fasteners from the Best Brands in the Industry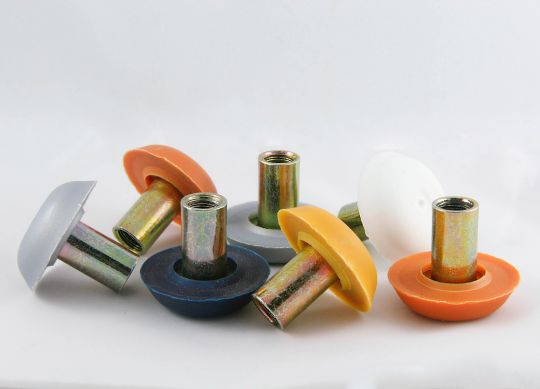 Engineered Components Company has been supplying customers throughout the country with superior fasteners, customer service, and system management for nearly forty years. We have built strong working relationships with some of the most reliable fastener brands in the world, allowing us to offer specialty fasteners, high corrosive fasteners, custom nuts and bolts, and more for a wide range of industries and applications. We can provide you with all of the parts you need to keep your business stocked with the quality needed for sustained success. Read further for more information about how working with Engineered Components Company can benefit your business.
Get Parts You Can Depend on from Brands You Know
When you need fasteners for your day-to-day business operations, you need to make sure that they hold properly for long-term durability. This is why we at Engineered Components Company only stock parts from the best brands in the industry, so you can rest assured that your production will succeed and stay profitable. The brands we carry include, Heyco, Camtainer, Torx, Infasco, ITW Buildex, TRW, Tinnerman Palnut Engineered Products LLC, Stanley Engineered Fastening, Pop Avdel, Huck, Marson, Southco, Camcar, Olympic Fastening Systems INC, and TRW, among many others. By working with such a large network manufacturers, we can provide you with the best fasteners at the best prices. We can also bring stability to your supply chain and reduce the overall costs for your company.
We Have Patented Eight Different Products
Product innovation is one of our passions. Engineered Components Company has channeled this passion into earning eight patents on popular fasteners we offer our customers. As a result, we are industry leaders when it comes to supplying high quality encapsulated nuts and bolts. The products we hold patents for include: low profile encapsulated t-nuts and mating screws, encapsulated rib neck t-nuts and mating screws, encapsulated barbed t-nuts and mating screws, specialty floor screws, and replacement floor screws. For more information about the products patented by Engineering Components Company, please contact us.
Companies in Several Industries Rely On Us for Quality Parts
Engineered Components Company provides a wide selection of high quality fasteners to companies in several different industries, including automotive, construction, plumbing, HVAC, and many others. This means that no matter sort of business you are running, we can make sure that you are supplied with all of the fasteners you need to keep the operation productive and profitable. We also offer services to help with material management and quality testing. Contact us for more information about the fasteners your business needs.