Engineered Components has got you Covered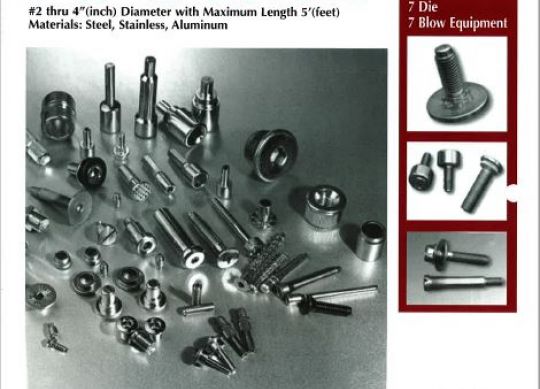 If you've been shopping around for a new fastener supplier, one of the most important questions you can ask is, "Does this supplier understand what I need?" We're here to assure you, though: when it comes to anticipating, identifying, and meeting customer needs, Engineered Components has a long, proven track record. With experience in a wide range of industries, our team can supply you with the essential fasteners that your operation requires to maintain its uptime. Whether you're looking for aftermarket fasteners, automotive production fasteners, or anything in between, you can always count on us to deliver.
With an expansive catalog that includes encapsulated nuts, specialty fasteners, truck trailer fasteners, and custom nuts and bolts, we've worked tirelessly to uphold our reputation as the industry's premier fastener supplier. With our entire catalog stored online, you can be confident that we have the ability to supply exactly the parts that you need. More importantly, our long list of satisfied customers can attest that we'll deliver your parts on time, every time.
In addition to our massive stock and proven history of delivering on time, we're proud to uphold strict, thorough quality testing standards. With every part tested to ensure that it meets our standards, you'll no longer need to devote time to inspecting orders as they arrive. We can also perform UV and salt spray testing so that you can be certain that the parts you're ordering will stand up to the rigors of your products' applications.
At Engineered Components Company, our goal is to provide our customers with the absolute best fasteners available. Committed to serving a wide range of industries, we've staked everything on our ability to meet – and exceed – our customers needs. If you're considering a new fastener supplier, we encourage you to browse our catalog, learn about our company, and call us to discuss your needs.