Specialty Fasteners Available for your Convenience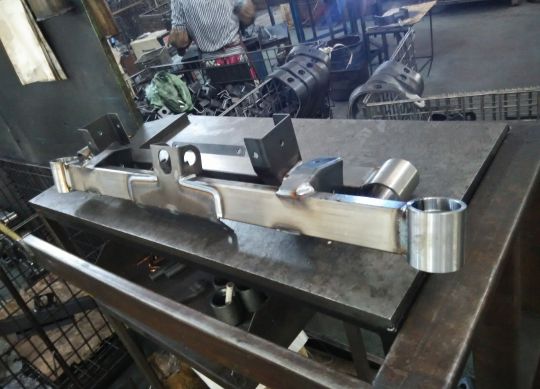 Engineered Components Company is a privately owned fastener supplier that offers specialty fasteners in addition to our standard fasteners. If you are interested in a custom fastener or other specialty products for your application, we can handle it. We have custom fabrications, welded products, frames, brackets, bending, boring, forming, forging, castings, and per print assemblies. In addition to this, we have a standard fastener catalog and a fastener reference guide for your convenience if you are unsure on the product that you need.
In addition to our specialty fasteners, we also have custom nuts and bolts, as well as a variety of product. Engineered Components Company is proud to hold eight patents for our assortment of popular products. We are also the industry's only source for high-quality encapsulated bolts and encapsulated nuts. So, if you are looking for an innovative company that is dedicated to creating efficient solutions and creating top tier fastener products, you have come to the right place.
Engineered Components Company holds the patents for:
Low Profile Encapsulated T-Nuts and Mating Screws
Encapsulated Rib Neck T-Nuts and Mating Screws
Encapsulated Barbed T-Nuts and Mating Screws
Specialty Floor Screws
Replacement Floor Screws
As well as holding multiple industry patents, we are an ISO 9001:2015 certified fastener supplier. We work to exceed both IFI and ASTM standards through our in-house quality testing to satisfy every customer's product requirement. Some of the industrial products that we provide for are truck trailer production, window and doors, transformers, air conditioners, automotive production, boating, plastic and metal dispensers, plumbing, grain bins, housekeeping carts, gas pumps, construction, gun safes, work benches, bridge building, security systems, and HVAC. If you do not see what you need listed, that doesn't mean we can't do it.
Engineered Components Company is dedicated to reducing the cost of fasteners by allowing you to deal directly with us on proprietary items so that you can lock in pricing. With our fastener management system, you can improve and maintain your fastener supply and eliminate fastener inventory exposure, as well as incoming inspection of fasteners.
If you are interested in our unparalleled fasteners, in-house testing capabilities, and custom bolts – reach out to us via our online form or request a quote to find out further fastener logistics or other in-plant material questions.