The Importance of Corrosion Resistant Fasteners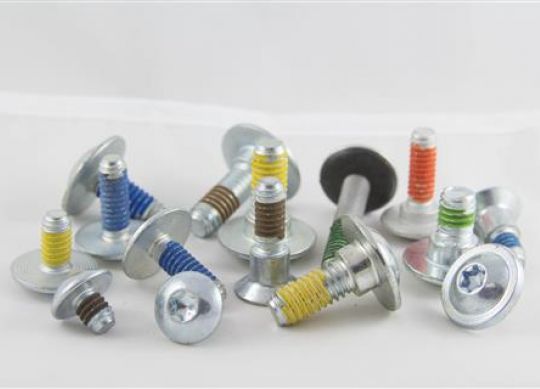 High anti-corrosive fasteners are important when you need a coated metal that can withstand the elements and other harsher environments under the test of time. At Engineered Components Company we have a large catalog of stainless-steel fasteners, high anti-corrosive platings and coatings, encapsulated bolts, t-nuts, nylon fasteners, and more. We are proud of our quality standards and our offerings of the best in-plant material management and vendor managed inventory services, as well as the quality fasteners that we offer.
High Anti-Corrosive Fasteners, Coatings, and Platings
With our testing equipment, platings, coatings, and fastener metal – Engineered Components Company is an innovator in achieving some of the most durable, corrosion resistant fasteners in the industry. Our fasteners are made from a variety of components that are tested using our in-house salt spray testing and UV testing to make sure that they can perform even under the most rigorous of circumstances. From our stainless-steel fasteners to encapsulated t-nuts, solid rivets, and acorn nuts, our materials are specially formulated to withstand the test of time through our strict quality control and material handling.
At Engineered Components Company, we use our in-house salt spray testing prior to making our fasteners available to our customers. We utilize a Singleton SCCH salt fog chamber and can guarantee that our products are resistant to humidity and the corrosive elements of nature. In addition to our salt fog chamber testing, we also utilize UV testing to ensure our fasteners can withstand the test of time. Our Q-Lab QUV Machine simulates a year of sun exposure and outdoor weathering in 30 days, so we are able to understand how our high corrosive fasteners respond to the elements to make sure that they are consistent and long lasting.
Other quality testing machines we use are the Bowman Xray, Hanna pH Meter, and the Keyence Image Dimension Measurement System. At Engineered Components Company, we ensure our high anti-corrosive fasteners can withstand what they are meant to. With our quality control precautions, we know that our fasteners are built to last. Contact us today to request a quote. We are also available for any questions you may have regarding our management systems and products.