Your Operation Deserves a Time-Tested Supplier of Stainless Steel Fasteners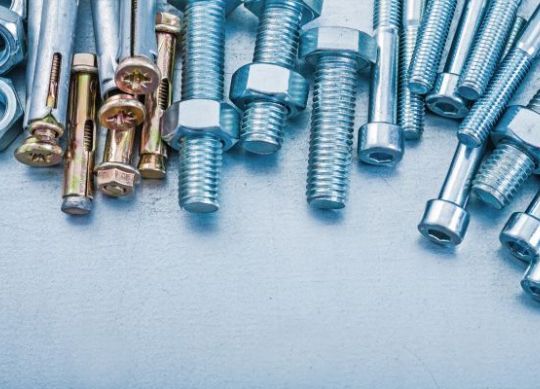 If your operation is dependent upon a steady, uninterrupted flow of stainless steel fasteners, Engineered Components Company is here for you. Essential in a wide range of industries, including plumbing, HVAC, truck trailer production, bridge building, and construction, our fasteners have rightfully earned a reputation for being reliable, top-quality, and thoroughly tested to endure the rigors of most applications. We know that our customers demand the best. We know that their operations are their livelihoods. Most of all, we know that we're a trusted partner when it comes to maintaining their uptime, productivity, and — most of all — profitability. With a massive catalog of fasteners, we work hard to ensure that our products are manufactured with precision while remaining cost-efficient.
When you work with us, you can be confident that you're talking to experienced, highly trained professionals. Our team isn't just here to take your order, we're here to listen to you. We want to know the challenges that your operation is facing, whether you're having difficulty fitting a handle on a new piece of cookware or you're looking for stainless steel fasteners suitable for bridge building. We'll field your questions, provide answers, and suggest products that will help you get the job done.
At Engineered Components Company, we strive to ensure that our customers are armed with the information they need to make informed purchases. We know how difficult it can be to source fasteners from a new supplier, so we've ensured that all of our salespeople are educated in a range of industries and — more importantly — in the entirety of our catalog. If you've been considering a new source for your operation's fasteners, we encourage you to reach out to us today to learn how we can help.